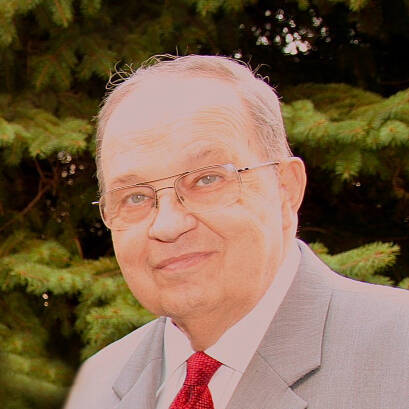 Mr. and Mrs. J. A. Dalpiaz
Mr. J.A. Dalpiaz's (Dal) involvement with Gaston College began in 1987 when he was appointed a trustee by then-Gov. James G. Martin, and his steadfast support continued for almost 30 years.
Dal served on the Board of Trustees for 16 years, including two years as chair; and in 2003 he was honored as Trustee Emeritus. He was also president of the Gaston College Foundation Board for seven years.
In 1998 the Dalpiaz Student Success Center building on the Gaston College Dallas Campus was named for Dal and Lorraine Dalpiaz in honor of Dal's many service contributions and his family's monetary gift to the college for a capital campaign.
Dal and Lorraine established an endowed scholarship in March 2004, the J.A. Dalpiaz Family Endowment Fund, which annually awards up to two scholarships to participants at the Gastonia Boys and Girls Club.
Dal's real gift to Gaston College was sharing his political acumen, time, and knowledge with the leadership of Gaston College. When the college embarked on its first-ever successful bond campaign in 2006, Dal's understanding of the political process, his connections to the political community, and his personal time and commitment were instrumental in the success of the bond referendum for $24.9 million.
If we needed someone to advocate at a meeting of the Gaston County commissioners or contact one of our state legislators, Dal was always ready and willing to help. He was well respected by the political leadership at all levels, no matter what their party affiliation.
Gaston College has grown and served thousands of students over the past 30 years, to the betterment of our communities. Dal's contributions have had an impact that will benefit Gaston and Lincoln counties for years to come.