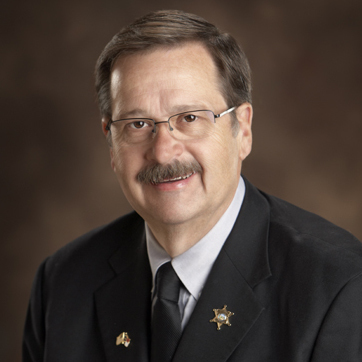 Alan G. Cloninger
This fund was established in memory of Mr. Fred Lee Hoffman, by his nephews Alan G. Cloninger and Thomas R. Cloninger, and his niece Paula C. Houser. Mr. Hoffman was an avid third-generation farmer who loved sharing the bounty of his harvest with many. Fred was a WWII veteran. He started working at the age of 16 as a sweeper at Glen Mills and retired as plant manager from Carolina Mills with over 40 years of service. He and his wife Helen C. Hoffman were happily married for 69 years.
Alison Nichols
Alison Nichols, a 1992 graduate of GC's mechanical drafting program, established the Andy Hawkins Memorial Award in memory of Andy Hawkins, who was her instructor.
Altrusa club of gastonia
This scholarship was established by the Altrusa Club of Gastonia in memory of Pauline Scruggs, its first president. This scholarship is open to a student in any course of study who has resided or worked in Gaston County for at least one year
Anna Belle M. Kelly, Nora M. Hale and Vann Matthews
Anna Belle M. Kelly, Nora M. Hale and Vann Matthews, nephews and nieces of Elizabeth Matthews Welton established this award in her memory.
Becky B. Maxon, Patsy B. Meldrum, and John Brison, III
The scholarship was established by Becky B. Maxon, Patsy B. Meldrum, and John Brison, III, in honor of their parents, Joyce and John Brison
Carl J. Stewart, Jr. in honor of his daughters
Carl J. Stewart, Jr. initiated the Stewart Family Scholarship in honor of his daughters, Lisa Stewart and Julie Stewart Bradley, both of whom graduated from the Associate Degree Nursing (ADN) Program at Gaston College.
C. Grier and Lena Sue Beam Family
The fund was established under the will of C. Greir Beam, founder and owner of Carolina Freight Corp. in Cherryville. Mr. Beam served as a long-time member of the Gaston College Board of Trustees. His wife , Lena Sue Beam, was a charter member of the Gaston College Foundation's Heritage Society.
Creola Houser
This scholarship was established in memory of Mr. Fred, K Houser and Creola Houser who owned the Cherryville Eagle for many years.
Donald Walser
Don Walser, former chair of the Gaston College Board of trustees, established this scholarship
Dr. and Mrs. Eugene Maloney in Memory of their son Paul Maloney
This endowed scholarship fund was established by Dr. and Mrs. Eugene Maloney in memory of their son who suffered from Muscular Dystrophy and died in 1984.
While Paul did not have the opportunity to achieve his dreams, the Maloneys hope that a Gaston College student who faces physical challenges can achieve their dreams with assistance from this scholarship. The spirit of Paul Maloney will live on, thanks to the love of his parents who created this award in tribute to his courage.
Dr. Harry Cooke
Dr. Harry Cooke, Director of Gaston College Libraries. established this award to honor his wife, Marischa, in appreciation for her life-long interest and involvement in the welfare of animals
Dr. Hugh E. Tyner
Dr. Tyner, a retired surgeon in Gaston County, established this fund to provide a scholarship each year to a student in the Associate Degree Nursing Program
Duane Crane Family, Friends and Co-workers
This scholarship honors the memory of Duane Crane who was chair of the science department at Gaston College when he died in 2003. His family, friends and co-workers established the award which goes to a science student and is based on academic achievement
Duke Energy Staffing Unit
This scholarship fund is initiated by Duke Energy's Staffing Unit and is open to Gaston College students who have successfully completed at least 12 hours of study in either Electronics Engineering Technology (preferred) or Mechanical Engineering Technology
Elizabeth Little in memory of her parents Rebecca and Cramer Little
Elizabeth Little established the Rebecca and Cramer Little Scholarship to honor the memory of her parents, Rebecca Little who taught school in Gaston County and took teacher renewal courses at Gaston College. It was also to honor Cramer Little, who was a supervisor at Firestone who attended Gaston College for supervisor training and lawnmower repair classes
Family and friends of Britt DeAnna Cordero
Family and friends of Britt DeAnna Cordero established the Britt Cordero Scholarship Fund in April of 2005 following her tragic death in a motorcycle accident on March 19, 2004. Britt, described as fun-loving and full of life, graduated from East Gaston High School in 2000 and received an Associate of Science degree from Gaston College in 2003 where she was on the Dean's List.
According to Britt's mother, she loved Gaston College and blossomed under the guidance of faculty here. Earning a Bachelor's degree was important to Britt, and at the time of her death, she was enrolled in UNC-Charlotte and pursuing a degree in business.
First Gaston Foundation Inc.
Formerly known as Myers-Ti-Caro Foundation, Inc. and incorporated in 1950, in NC. The company provides grants for higher and secondary education, including scholarships to high school seniors in Gaston County, North Carolina; support also for social services and youth, religious welfare, health and hospitals, and arts and culture.
Friends and family of the late Polie Q. Cloninger, Jr.
Friends and family of the late Polie Q. Cloninger, Jr. established this endowed scholarship in 2005 to honor his memory by continuing to help others in his name. According to Mr. Cloninger's friends, "He was a giver. He gave of himself, he gave of his time, and he gave everything he had. People who knew him were very lucky people."
Mr. Cloninger grew up in the Great Depression. He knew about tough times and about making a difference. He worked for the U. S. Postal Service, and then joined his wife in building a cloth store, Mary Jo's, that still attracts customers from around the world.
Active in Democratic politics all his life, Mr. Cloninger launched a political career by serving as mayor of Dallas from 1963 to 1966. In 1966, he became a Gaston County Commissioner, a job he held for 16 years. He then served as a Dallas alderman from 1983 to 1995.
Gary Daniel Stewart Scholarship
The Gary Daniel Stewart Annual Scholarship was established in memory of Mr. Stewart tragically passing away in an automobile accident on in 2015. He was a beloved son, grandson, brother and friend. From the time he was born Gary was a free spirit who was not afraid of anything. He loved the outdoors, fishing, motorcycles, swimming, snowboarding, reptiles and all animals (except spiders). He had a true passion for learning about cars and engines. A 2012 graduate of North Gaston High School, Gary attended Gaston College in the Automotive Systems Technology program. While cut too short, his life had a lasting impact on all he met.
Mr. and Mrs. Gary D. Stewart are Gary Daniel's paternal grandparents and they wish to honor his memory by establishing a fund to assist those with an interest in pursuing the same passions as their grandson.
Gaston College Foundation Board of Directors
The Gaston College Foundation Board of Directors established the award in recognition of Mr. Efird's long-time service to the college. A Foundation director since 1987, Mr. Efird served as president for seven years and initiated the "Friends of Gaston College Annual Giving Campaign" to provide student academic emergency assistance. The Efird Scholarship provides a $1,000 award to a Gaston College student in any course of study who does not qualify for a Pell grant
Gaston College Foundation Inc.
The Gaston College Foundation, Inc. is a 501-c-3 non-profit corporation chartered in 1968. It encourages and secures both restricted and unrestricted financial support to further the work of Gaston College, and is governed by a 15-member Board of Directors comprised of recognized Gaston and Lincoln County philanthropic and business leaders.
The Foundation acquires its funding through charitable contributions from businesses, industries, foundations, organizations, and individuals.
These tax-deductible contributions are made by cash, real or personal property, securities, bequests, or by naming the Foundation as beneficiary of insurance policies, trusts, or retirement plans.
Gaston County Home Health Agency, Inc.
Gaston County Home Agency, Inc. a nonprofit agency and the first private home health agency in Gaston County, was chartered and started in 1979 by a nurse, Eileen Klimkowski, with a community-based board of directors to provide home health care services consisting of physical therapy, occupational therapy, medical social work, nutrition, respiratory and speech therapy to families in Gaston, Cleveland, Mecklenburg and Lincoln counties.
In 1985, Gaston County Home Health Agency, Inc. was in a financial crisis because of Medicare cut backs and the delivery of care to those unable to pay for services. Donations from local churches, philanthropic organizations and money from the state gave the agency the financial strength to continue to provide home health services.
Gaston County Home Health Agency, Inc. was dissolved in 2000 and the board of directors distributed the funds to churches and philanthropic organizations that helped them financially in 1985 and to area nonprofit 501-c-3 agencies whose mission is to serve the community. Gaston County Home Health Agency, Inc. became a for-profit agency, Emerald Care Inc. and continues to provide a full range of home health care services to our community.
Gaston County Medical Society Alliance
Gaston County Organization for Community Concerns in memory of T. Jeffers
The Gaston County Organization for Community Concerns established the T. Jeffers Endowed Scholarship in memory of T. Jeffers, an educator in Gaston County and mayor of Gastonia.
Gastonia East Rotary Club
Gastonia East Rotary Club received its charter on Sept. 12, 1970. We were sponsored by the Gastonia Club. One of our founders was a member of the Gastonia Club, the late Bynum Carter, whose daughter was later a member of our club.
Among the charter members were David Deas, Tom Efird, John Parks, Charles Stribling and Tom Watson.
Our club has more than 100 members, making it among the larger clubs in District 7680. Gastonia East is one of four clubs in our city. In addition to the Gastonia Club (once known as the Downtown or Old Man's Club), other clubs are Gastonia Breakfast and Gastonia Evening.
Gastonia East is a lunch club. We meet Mondays, although not usually on the federal Monday holidays. A buffet lunch is catered by the staff at the Gastonia Conference Center, where we meet on the upper level.
Club members represent a wide variety of professions and interests from the Gastonia community who believe in the Rotary motto of Service Above Self.
Gilda R. Beam
The scholarship was established by Mrs. Gilda Beam in memory of her husband, Hershal Hoyle Beam, a noted Gaston County educator
Harry M. Bryant and wife Ruby B. Bryant
Harry M. Bryant and his wife, Ruby B. Bryant, made commitments in Mr. Charles King Bryant Sr.'s memory to fund a scholarship at Gaston College for students pursuing a degree most aligned with the electrical industry. Harry Bryant grew up in his father's business and was the driving force behind its continued growth and success in later years. After attending the University of NC at Chapel Hill for two years and then serving in the U.S. Air Force from 1942 to 1945, Harry took over the day-to-day operations of the family business at the age of 28 when his father went to serve in the NC House of Representatives. While his father served in the State House, his mother, Mary L. Miller Bryant, fell ill and subsequently passed away of cancer in 1952. Harry Bryant met his bride, Ruby, through the family business as well. Upon graduation from Limestone College, Ruby went to work for Mr. Charles King Bryant as his executive assistant. She remembers her employer and father-in-law fondly as someone who worked hard, had high expectations and always followed through on his word. With 104 employees, five branches and $50 million in annual revenue, the 60-year-old Bryant Electric Supply Company ranked as the nation's 145th-largest electrical distributor, according to Electrical Wholesaling magazine's 2007 Top 200 listing. It had branches in Charlotte, Laurinburg, Lowell and Hickory, North Carolina and Rock Hill, South Carolina. Hagemeyer North America acquired Bryant Electric Supply Company in September of 2007 and merged it with their Carolinas business unit.
Howard Max Crowder
Howard Max Crowder established the Mickey Joel Helms Scholarship in 1965 under his will
ITEMA America, Glen Raven CUstom Fabrics, and Southern Textile Association
Mr. Brown began his textile career in 1967 at Cannon Mills as a weaver while attending high school in Kannapolis, NC. He graduated from Wingate University in 1972, served his country in the U.S. Navy from 1973-1977 and graduated from the Textile Technology Center in 1979. Over the course of his career he made tremendous contributions to the textile industry while working with several internationally recognized textile companies and their suppliers. Brown served as a director on the Southern Textile Association's Board of Governors and was Chairman of the Southern Division of the Southern Textile Association.
Mr. Brown was known not only for his commitment to work, but also his commitment to his community. In his free time he loved attending sporting events to cheer on local children that he mentored. He was a Sunday School Teacher, RA Leader, and Deacon of West Point Baptist Church in Kannapolos, NC, Siloam Baptist Church in Easley, SC and was current member of Mt. Airy Baptist Church in Easley, SC. Sadly, he passed away at the age of 63 in December of 2014 after a battle with cancer. He is survived by his wife, Nancy Brown, and his daughter Stephanie Brown Jackson (Mrs. Daniel Jackson) and her daughters Kayla and Megan.
James D. and Kathy F. Holland
Mr. James David Holland, a graduate of Cherryville High School, Gaston College and UNC-Chapel Hill, established this scholarship fund in honor of his wife Kathy Ann Friday Holland. After graduating from Gaston College, Mr. Holland transferred to UNC-Chapel Hill. He has worked in the insurance industry for many years.
Mr. and Mrs. Holland met at Gaston College while Jim was a first-year college student and Kathy worked in the library after school her senior year of high school. As Mr. Holland says – this is where their love story begins.
Mrs. Holland is a member of the last graduating class of Dallas High School, attended Catawba College and then transferred to UNC Charlotte to earn a degree in Psychology and Early Childhood Education. She spent over 28 years teaching within Gaston and Cleveland County Schools.
Jim and Kathy raised a son, Chris (a CPA), and a daughter, Suzanne (a pharmaceutical industry executive) and have always emphasized the importance of education within their family. Giving back to their church and community has also been a priority for Jim and Kathy. They demonstrated this commitment by serving various civic organizations throughout the years as well as by being active youth mentors, preschool volunteers and Sunday School teachers within their church.